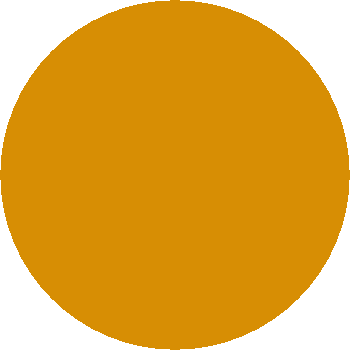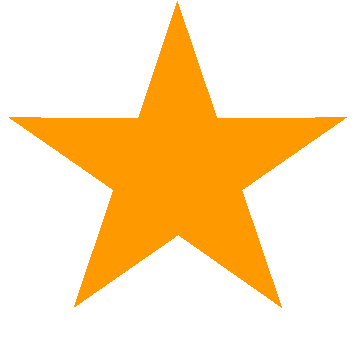 Programs in Social and Therapeutic Horticulture Education and Entertainment

Horticulture:

Is the science of raising plants and the

art of growing fruits, vegetables, flowers, or ornamental plants 

with a view to their improvement.

Therapy:

Any act, hobby, task, program, etc.,

that relieves tension aids in physical and

emotional well being.

Horticulture Therapy:

Practice of horticulture as therapy to

improve human well-being.




Therapeutic Horticulture facilitates the connection between people and plants. 



The connection is the essence of how and why gardening activities are such a 



powerful catalyst   for positive human development.



Our programs are designed as group activities in addition we offer programming



for individuals and home bound folks. Continuity in a holistic therapeutic horticulture 



program is a building block for successful individual development.  Horticulture                                  is ideal for providing this connection using the garden's natural seasonal progression.
                       Gardening (indoor and outdoor) is one of the top leisure activities of the public.  

                       To further enhance our programming, participation from community youth groups, 




schools and resident's families is encouraged. 
             Sample of what we do

Programs Designed for 

Fall, Winter, Spring and Summer

Serenity and or butterfly garden 

installation and therapeutic maintenance.

Greenhouse Management

Planting and therapeutic maintenance

of container and/or 

custom raised bed gardens.

Seasonal facility 

therapeutic pruning and planting 

In-ground fruit and vegetable garden

Installation and therapeutic maintenance

Winter dormancy preparation 

Themed programs: 

Coffee, Orange, Corn

Private home individual programs:

Indoor House Plants,

Outdoor fruit and vegetable in ground,

container and /or 

custom raised bed therapeutic gardening

The way of cultivation 

is not easy.  

   He who plants a garden           Plants happiness.


                            -- Chinese proverb 
Programs for:  

Assisted / Independent Living, Dementia Care, Senior Centers, Grade Schools, Youth Groups, 

Homebound Residents

Social Therapeutic Horticulture 

Programs Will:

Increase socialization,

Improve orientation to time and place,

Increase ability to follow multiple-step directions, 

Provide healthy sense of responsibility 

Improve Decision-making, energy and self-care

Increase cognitive skills, reduce stress

Decrease anxiety

Increase sensory stimulation

Provide a sense of over-all well-being

The benefits of a sustained and active interest in gardening include:


 Better physical health through exercise and

        learning how to use or strengthen muscles              to improve mobility 
•

Improved mental health through a sense of               purpose and achievement 
•

The opportunity to connect with others –                  reducing feelings of isolation or exclusion 
•

Just feeling better for being outside, in touch            with nature and in the 'great outdoors'

Sampling of our programming

All programs are an 1 1/2 long and include all materials, set up and clean up.  Our programs

Lend themselves to many secondary activities

---------------------------------------------

-----Fall-----

•

Harvest  form the garden vegetable/floral use the produce in 

the kitchen for meals, utilize the flowers for table arrangements
•

Making holiday wreaths and decorations
•

Propagate and share indoor plants
•

Grow spider plants for Halloween
•

Winterize garden
-----Winter-----

•

Construct dish gardens/terrariums
•

Valentine's Day: heart topiaries
•

Force hardy and tender bulbs ( paper whites, narcissus) 
•

Ordering seeds from catalogs
•

The plant doctor session
•

The introduction of Bonsai
-----Spring-----

•

Planting a tree for arbor week
•

Make plant identification labels
•

Get containers ready for container gardening
•

Ready vegetable beds for planting
-----Summer-----

•

Growing vegetables and flowers in containers or garden plot, 
         raised beds if available

•

Insect identification and eradication
Jeffrey Eleveld CHT

Kensington, CT 06037

(860) 877-0704

E-Mail

ThePeoplePlantConnection@Live.com

over 

30 

programs

to

choose

from Programs 

your residents

will look forword 

to week after week

Call for a

consultation

multi program

discount


       School Programs:


Soil, Seed and Growth Education

Introduction to Bonsai

Plant propagation

Forcing Bulbs
The

People Plant

Connection

TP/PC Custom Go2Garden Outdoor Planter 

Accessible Design

Go2Garden

We are very excited to bring to you the Go2Garden.  This new and unique raised bed planter is designed to keep older folks enjoying the art of gardening.  The wedge shape allows a person to sit right up to the planter and reach across, to tend the plants.  The design also allows clearance for wheel chairs and the sturdy construction gives solid support.  Slips and falls are the number one cause of injury while bending over to work in the garden.  The Go2Ggarden brings gardening up to a natural ergonomically correct height with plenty of room to grow just about anything! 

The Go2Garden, an outdoor raised bed garden completely accessible either sitting in a chair, rolling up in a wheelchair or standing in front of for a safe and convenient way to garden.   Grow flowers, fruits and vegetables.   Can be completely coverd for winter storage.   Standard size 3 or 6 feet lengths / 40 inch deep / 30 inch high.  Options: Tool shelf, stain or paint of choice.   Available in custom, height / length/ and widths.  Fully lined.  Unique Wedge shape allows knees under comfortably.

Order yours today and get ready for spring not a fall 

Fully assembled with liner

The People Plant Connection's "TheGo2Garden" 

click the link brlow to visit web page

Call 860-877-0704 or

Email to: thego2garden@live.com

Pick up or delivery

Yes, we do have bananas we have lots of bananas today!!!  Residents with their newly potted plants.

Jeff showing off one resident's successful propagation of an african violet leaf cutting.

Residents attending horticulture therapy at Arbor Rose assisted living.

Ahh sweet success ! This resident carefully lifts her new plantlet out to repot after 6-8 weeks of tender,loving care. 

Cedar Mountain Commons Men's Club / Building Bird Houses 

Click the link above to go to 

The Go 2 Garden.com


Southington Care Center Go2Garden in full use

Southington, CT.

Bellmarie Plainville, CT 

residents finished planting 

the go2garden.

The planting gang from Cedar Mountain Commons, Newington, CT

Join These Fine Communities 

Cedar Mountain Commons, Newington, CT

Bellmarie Assisted Living, Plainville, CT

Southmayd Home, Waterbury, CT

One MacDonough Place, Middletown, CT 

CT Baptist Home, Meriden, CT

Avon Heath Center, Avon, CT

Delamere Woods, Windsor, CT

Woodside Heights, Middlebury, CT

Holiday Retirement Home, West Hartford, CT

Southington Care Center, Southington, CT  

Middlewoods of Newington, Newington, CT

Middlewoods of Farmington, Farmington, CT

The Saybrook of Haddam, Saybrook,CT

Mclean Village, Simsbury, CT

Seabury, Bloomfield, CT

Chatfield, West Hartford, CT

Davenport and Dunbar, Hamden, CT

Arbor Rose, New Britain, CT

Jerome Home, New Britain, CT

The Summit of Plantsville, Southington, CT

Senior Services of Bloomfield, Bloomfield, CT

Governors House, Simsbury, CT

Litchfield Woods Health Center, Torrington, CT

Apple Rehab 

Apple Rehab Laurel Woods , East Haven, CT

Apple Rehab Farmington Valley, Plainville, CT

Genesis Health Care

Kimberly Hall North, Windsor, CT

Salmon Brook Center, Glastenbury, CT

Senior Centers:

Plainville Senior Center, Plainville, CT

East Windsor Senior Center, East Windsor, CT

Wallingford Senior Center, Wallingford, CT

Seymour Senior Center, Seymour, CT

East Hampton Senior Center, East Hampton, CT

Portland Senior Center, Portlant, CT

South Windsor Senior Center, South Windsor, CT

Trans Con Communities:

The Greens at Cannondale / Evergreens, Wilton, CT

The Green at Greenwich, CT

Wilton Meadows, Wilton, CT

Holiday Touch Communities:

The Lodge at Cold Springs, Rocky Hill, CT

The Village Gate of Farmington, CT

White Oak of Manchester, CT

Atria Communities:

Green Ridge Place, Wethersfield, CT

Hamilton Heights Place, West Hartford, CT

Aurora Communities:

Aurora Senior Health, Waterbury, CT

Aurora Senior Living, Cromwell, CT

Aurora Senior Living, East Hartford, CT

Benchmark Communities:

The Village at Kensington Place, Meriden, CT

The Village at East Farms, The Lodge and Harbors, Waterbury, CT

The Atrium of Rocky Hill, CT

Maple Woods of Meriden, Meriden, CT

Massachusetts Communities:

Ruth Home, Longmeadow, MA

Glenmeadow, Longmeadow, MA

East Village Place, East Longmeadow, MA

East longmeadow Senior Center, East Longmeadow, MA

Arm-Brook Village, Westfield, MA

The Go 2 Garden, July 18th, 2013

Cucumbers, Peppers, Tomatos

African Violet, Jerome home, New Britain, CT

African Violet grown from seeds that spent 6 months at the International Space Station 

The Lodge at Cold Spring, Rocky Hill, CT

Southmyde Home, Waterbury, CT

Plainville Senior Center, Plainville, CT

  Horticulture club at East Village Place, East Longmeadow, MA

The back Garden at One McDonough Place, Middletown, CT

The Go 2 Garden at Bellmarie, Plainville, CT

Awesome Fronts by The People Plant Connection 

We take care of the front of your building like it is a hotel.  Seasonal changes: Summer, 

Fall, Holiday, Winter and Spring. Ask about this for your community